Experience Chioggia in its True Essence
Experience the city as if it were your own, immersing yourself in the city routine of the calli, sleeping in a typical building in the centre, having breakfast in an old tavern on the square, visiting the fish market and the shops under the arcades, walking along the canals waiting for the fishing boats to return from the sea. Staying in the heart of Chioggia means savouring real life, the life that once was and still persists today, the heart of a genuine and welcoming city.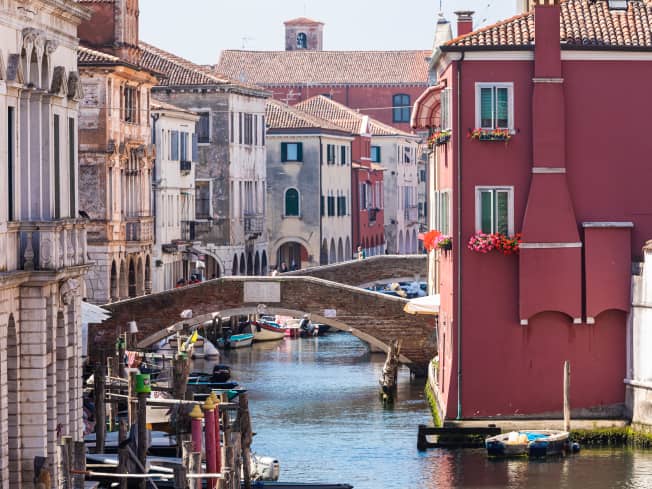 A Unique City
---
Chioggia is 'the other Venice', competing with the capital for the primacy of its more distant origins and retaining a livelier and more vibrant dimension. Chioggia is the 'capital' of the Venetian lagoon because of the economies, trades and society that have taken root there over the centuries. Chioggia has a coastline that combines originality, natural beauty, and wholesomeness with well-established, lived-in, and reinterpreted traditions and with an urban dimension and an invaluable cultural and architectural heritage.
---
A City of Art
---
Of particular interest is the historical centre, an example of an urban plan cited by scholars and writers for its 'herringbone' shape, in which the vertical lines of the main artery and canals intersect with the horizontal lines of the calli, aligned in a regular order: a geometry of extraordinary functionality for the typical fishing industry. The distinctive urban design, the charming Piazza Vescovile square and the lively foundations with characteristic civil and religious architecture, including the Cathedral, the oldest clock tower in the world and the Church of San Domenico, together with its historical and artistic heritage, have earned it the title of 'City of Art'.
---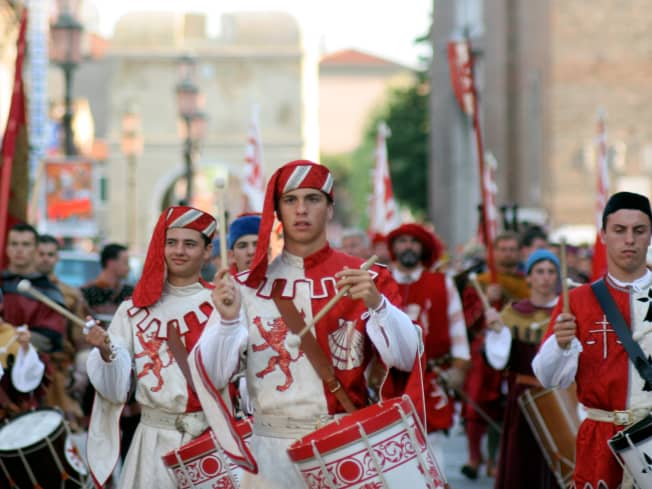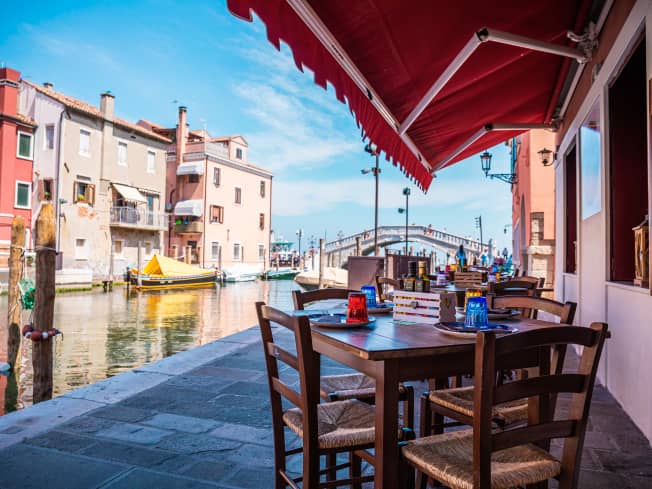 Gourmet Stay
---
Fresh fish galore, colourful vegetables, miele di barena (honey of the salt marshes) and bakery products are the typical products of the traditional cuisine. A mix of land and sea flavours, combined with good wine, to be enjoyed in typical restaurants and trattorias. A sublime culinary journey of taste and tradition awaits you in Chioggia: from Venetian cicchetti (small snacks), to first courses such as Risotto alla Pescatora (fish risotto) or Bigoli in Salsa (a typical fresh pasta), to fragrant fish main courses, among which the Fritto Misto (mixed fried seafood) is a must.
---