All the Advantages of the Marina
Chioggia is one of the leading nautical tourism ports in the North Adriatic with numerous berths for all types of boats, sailing and motor boats, and a warm welcome, typical of the locals. Yachtsmen can take advantage of modern, sheltered docks, equipped to meet every need, on board and ashore, for a peaceful outdoor holiday.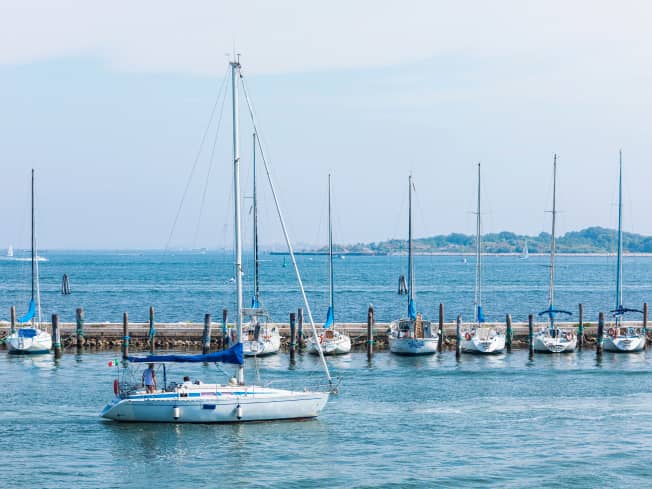 The 12 Docks
---
Its splendid geographical position, near the mouths of three major navigable rivers - the Po, the Adige and the Brenta - makes Chioggia a particularly favourable environment for pleasure boating. The twelve docks are located throughout the lagoon and river area and offer the advantages of well-organised, functional, and safe tourist landings. Some are located in the immediate vicinity of the historic centre, others a stone's throw from the beach, and others in the picturesque riverside landscape
---
First-class Service and Hospitality
---
Stopover is easy and safe thanks to the many services and the qualified and friendly staff. There are well-equipped berths, experienced sailors, workshops for technical assistance and all kinds of facilities on land with cafés, restaurants, shops, relaxation areas and solariums, well-maintained and clean bathrooms, Wi-Fi areas and swimming pools, as well as diving, sailing courses and participation in events.
---