Experience the City on Two Wheels
Discover Chioggia and its surroundings on your bicycle! You can ride around the historic centre or explore the surroundings. Two-wheelers are the best opportunity for responsible travel and for discovering enchanting and less visited natural places.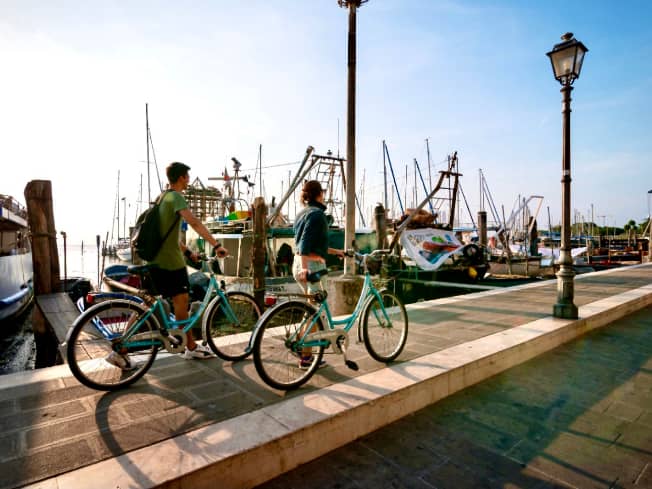 The Lusenzo Lagoon
---
A ring-shaped nature trail of about 7 kilometres located within the urban context but offering suggestive views of the lagoon landscape and the possibility of visiting the towns of Chioggia and Sottomarina. The route faces the lagoon and has many relaxing stops and spots for spotting fish and birds. A relaxing bike ride away from the noise of the city to one of the most scenically interesting places.
---
Ca' Roman and Pellestrina
---
One of the most exciting experiences to enjoy on a bike is the ride between the islands of Ca' Roman and Pellestrina, which can be reached from Piazza Vigo in Chioggia by ferry boat. Once you have landed at Ca' Roman, a wild and beautiful nature reserve, you will travel 2.5 kilometres among the characteristic murazzi (large walls) to reach Pellestrina: a panoramic stretch immersed in the sea as far as the eye can see. Arriving at Pellestrina, a narrow strip of land dividing the lagoon from the Adriatic Sea, the cycle path continues along the island for 10 kilometres through the fishing village and colourful houses.
---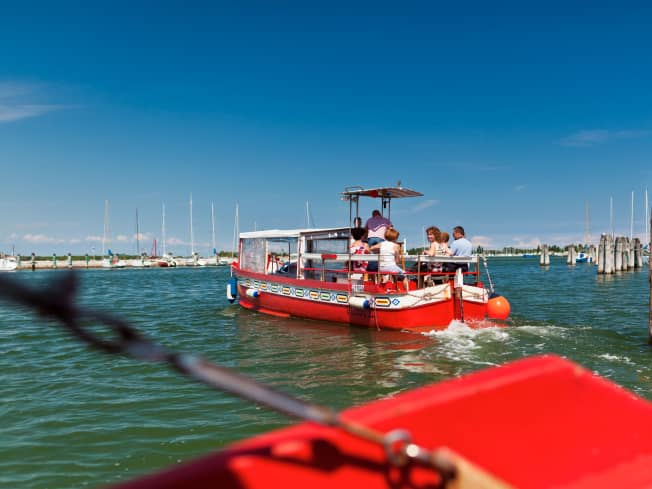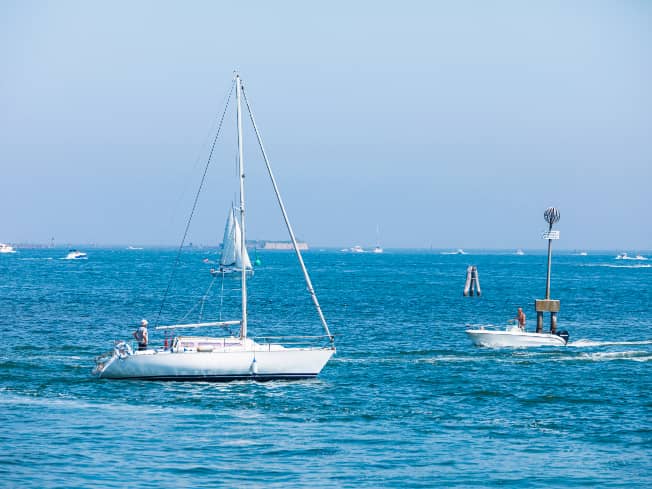 By boat or canoe
---
For fishing and sea lovers, moored along the Isola dell'Unione bridge connecting Sottomarina and Chioggia, there are tourist boats that organise fishing trips and excursions. The "Canoa e Kayak" association offers canoe trips to admire the lagoon from a closer and unprecedented perspective, letting yourself be lulled by the slow movement of the water. Kayaks are perfect boats for those who want to experience the area in a relaxed manner for sustainable holidays, appreciating its nature without neglecting its cultural aspects.
---
Over 40 km by bike
---
Starting from the breakwater of Sottomarina, you will reach, southwards, the other breakwater, the mouth of the Brenta, along a cycle path that runs along the seafront. From here, plunging into the countryside, you will continue west to Brondolo and then head back up and visit the historic centre of Chioggia and Sottomarina. In Isola Verde, in addition to the centre line, the most naturalistic area is the Lungo Adige, a road that follows the river for 25 kilometres, without traffic, as far as Cavanella d'Adige, flanking the Bosco Nordio.
---